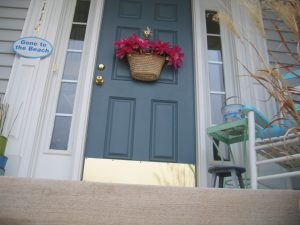 We believe that your home sale or home purchase should flow as smoothly as possible from start to finish. By aligning yourself with the right top producing real estate team you are ensured that all your important issues are handled properly and professionally.
We have provided some helpful selling tips for you to consider for the Sarasota area real estate market.
Best Home in the Neighborhood: Your home is one of the most prized possessions you own. Don't be blind to the flaws and needed cosmetic improvements. For example, overlooking stained carpet, cluttered closets, dirty bathrooms and kitchens that badly need paint cause sellers to often overvalue their property for the condition. Unfortunately, overvaluing will only hurt your chances of maximizing top dollar when it comes time to sell. Listing with the right real estate professional gives you a well-informed third eye that will help you price your home at a fair market price for the current condition.
Make Cosmetic Improvements: Prospective buyers make up their minds within the first few minutes after seeing your home. First impressions can make all the difference. For example, spending $1,200 on new carpeting might add another $4,000 to the purchase price. Get an objective point of view from your real estate professional. They can provide you with a list of items that will help you maximize your profits.
Distress Selling: At times, selling quickly is unavoidable. That's when knowing the right techniques to sell your home without looking desperate and making yourself a target for low bidders really pays off. Know all there is to know about the market before listing and work hand in hand with the right real estate professional. Ensure that you are not settling for the first offer that comes through the door. But on the other hand, do consider that we are in a continual changing market so you may want to review all your presented options carefully.
Disclose Property Defects: Property disclosure laws require sellers to list material and repair defects. If you are unaware of a material and/or repair defect or attempt to cover them up, you risk losing your sale as well as finding yourself in a court of law. Get professional assistance from your real estate agent who can introduce you to qualified home inspectors to ensure you a smoother inspection when you do get an offer. Make the needed repairs before listing your home.
For Sale By Owner: Most homeowners who decide to sell their home on their own do so because they believe they can net more in the end. Actually the opposite is true in most cases. Many costly mistakes are made by sellers and buyers who think they know what they are doing. This can be avoided with the right guidance from a real estate professional who knows the "true" market value of the area, how to ask the right questions from a prospective buyer, how to pre-qualify a buyer for a loan, how to close a buyer on paper, how to negotiate an inspection, and keep the sale process together until closing. As they say, "everything has a price" and selling a home carries a high price. Can you afford to risk one of your largest investments for the idea of a few dollars saved?
Limited Showings: Buyers often want to look at a home on their own time schedule. Unfortunately their time schedule does not always coincide with your time schedule. Leave a lock box and/or key with your real estate agent so your home can be shown when you are not around. You never know if the "one" who missed out was your buyer.
Trust Your Real Estate Agent: Would you tell a physician that you've decided to run your own lab tests and come to your own diagnosis? By choosing the right real estate professional, you can relax and trust their judgment in helping you make the right decision. The right real estate professional is a valuable team member to have on your side and one who will look after your best interests and make your sale as profitable as possible to you.
My Friend or my Brother is a Realtor: Home sellers often pick a friend or a family member as their real estate agent. My advice, choose a real estate agent with a strong track record, who knows your area well, and has an aggressive Marketing Plan. A top real estate agent knows the market well and can generate many buyers for your home. Selling your home is one of the most important decisions you'll ever make. Base it on good, sound business sense and the rewards will add up. Making the mistake of selling your home with someone who is inexperienced, does not sell many homes per year, or does not have the revenue to invest in marketing can cost you hundreds or even thousands of dollars in lost profit. You want an individual who can get you the most exposure in the least amount of time and then… one who can net you the most out of your sale.
Know Your Market: Believe it or not, there is a buyer for every home! Most homes that do not sell in their first listing period are clearly priced too high or have some problem that needs to be cured. Conversely, most homes that sell instantly are either priced below market or the market is in such a situation, where the demand exceeded the supply. You need to understand the market completely and evaluate your home based on fact, not on hearsay, what your neighbors down the road do, or plain conventional wisdom. A professional real estate agent knows the market, just like you know your own business.
Restrain Your Emotions at the Negotiating Table: Meet the other party with a win-win attitude and use sound business judgment. Don't ruin your sale just because you were a few hundred dollars apart from the other party. The difference will mean very little to you in the long run. Take a look at the bigger picture and react rationally. How important is it for you to move? How many mortgage payments will you have to make before the next buyer comes along? Think twice.
Please feel free to call us if you have any questions or concerns about the buying or selling process.
We look forward to serving you… and Start Packing!
Warmest Regards,
Anne