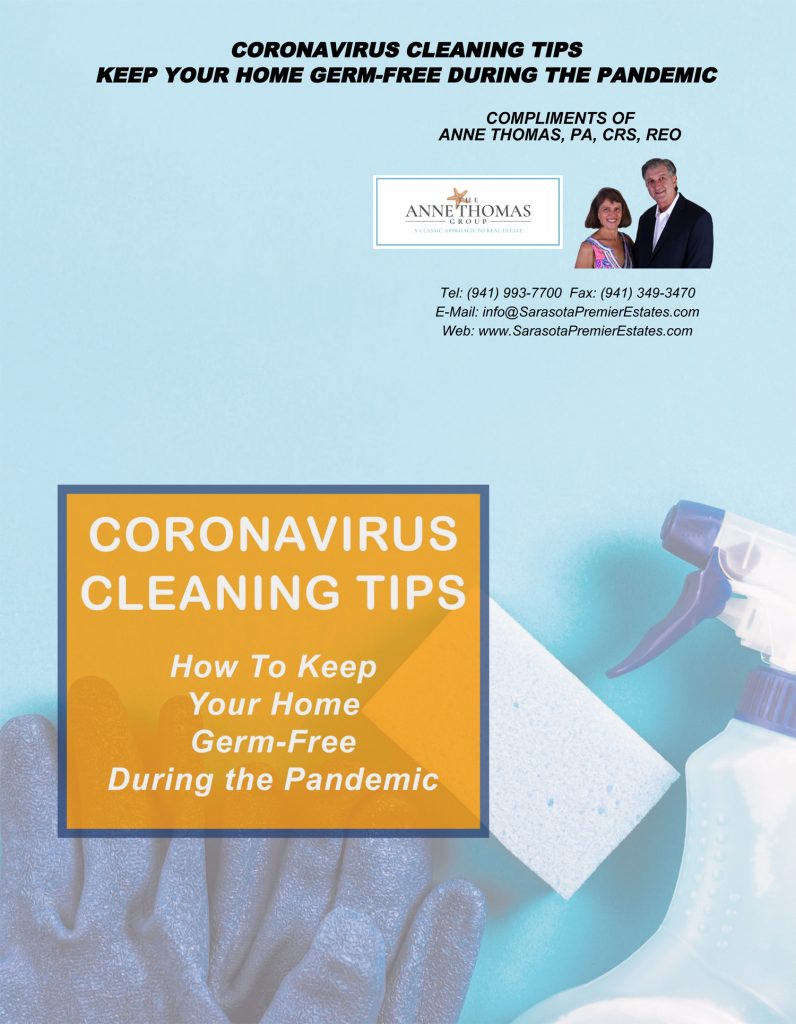 One of the disturbing details to emerge about COVID-19 is how long the virus can live on surfaces. Here's everything you need to know about keeping your home virus-free throughout the outbreak.
Ditch Germs at the Door. Unwanted germs are getting into your home the same way you are – through the front door. By taking a few precautions in your entryway, you can prevent them from spreading further. Kick off dirty shoes at the door, wipe down any bags, and add a trash bin near your entryway for paper or plastic packaging that may have been exposed.
Remove Dirty Clothes Immediately. Dirty packaging isn't the only thing you should ditch at the door. After all, you wouldn't want to forget about the germs you might be wearing. Put clothes directly into the hamper immediately upon entering the home, since the corona virus lives on fabrics and porous surfaces. Do not shake dirty laundry before washing to avoid self-contamination and wash it in the warmest possible water.
Start a Clean Hands Routine in the Entryway. You'll also want to get in the habit of disinfecting your hands (and phone) whenever you get home. You can create a station by your front door with hand sanitizer, lotion, alcohol wipes for phones, and a small garbage can.
Trap Particles Before They Spread. Another way to keep germs from getting in – use doormats in high-traffic areas and vacuum them frequently. Many people think that bare floors are cleaner than carpet, but dust, allergens, and dirt particles settle on hard surfaces and get stirred back into the air more easily the next time there's activity in a room. Rugs placed on these surfaces act as filters, trapping particles until it is time to vacuum.
Focus on Cleaning High-Touch Surfaces. Before you go to town cleaning every last surface in your home, take a moment to assess which ones need it most. According to the experts, you'll want to focus on high-touch surfaces above all else, since keeping those clean will stop the transmission of germs to other areas of the home. High-touch surfaces include all the things you touch the most, like doorknobs, light switches, cabinet pulls and handles, railings, faucets, remote controls, and even tabletops.
Use Effective Cleaning Products. When it comes to actually cleaning these areas properly, make sure you're using the right products. When killing surface germs or viruses is your goal, look for products that contain a disinfectant. Some of the more frequently used active ingredients are sodium hypochlorite, ethanol, pine oil, hydrogen peroxide, citric acid, and quaternary ammonium compounds.
Disinfect Things the Right Way. You'll want to follow these cleaning guidelines: Pre-clean any hard surfaces, such as countertops, prior to disinfecting to remove excess dirt or grime. After using a disinfectant spray or a disinfecting wipe on a surface, you will need to wait anywhere from 30 seconds to several minutes for the product to effectively kill a germ or virus. The key is to check the product label, because the wait times can vary.
While no one can foresee the continued impact of the corona virus on the real estate market, you don't have to feel entirely in the dark. As your local real estate professional, I am committed to the health and safety of your community and pleased to keep you abreast of the changing situation and help you navigate the challenges. If you're thinking of buying or selling during this turbulent period, or if I can provide any type of information or assistance, don't hesitate to give me a call. Stay healthy.