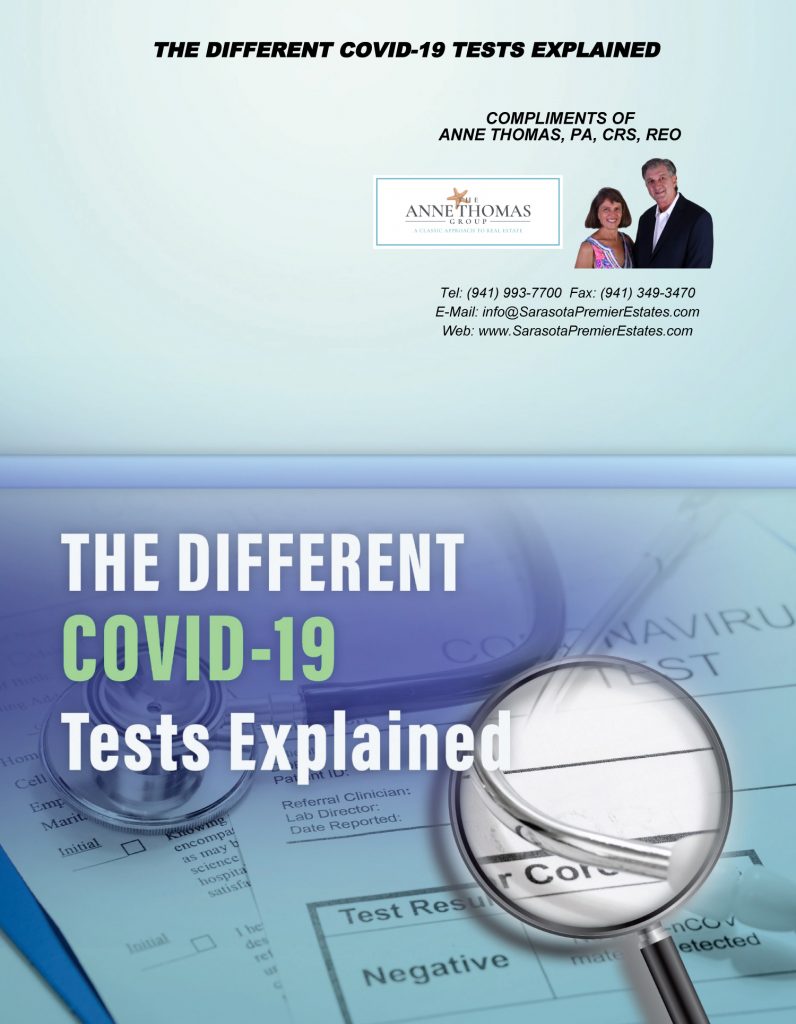 There's a lot of talk about tests for COVID-19, and confusion about what the results might mean. If someone tests negative for COVID-19, does that mean they aren't sick? If someone tests positive for antibodies against COVID-19, does that mean they are immune? Right now, there are two main types of COVID-19 tests: diagnostic & serological.
Diagnostic Tests Look for the Virus
If you've heard about the test where they stick a swab in your nose, that's a diagnostic test. A number of diagnostic tests have been developed, all of which work by looking for genetic material from the virus. A positive result means the virus was detected, which indicates an active infection. Viral particles are found in a patient when they are showing symptoms, and for a brief time before & after –a period known as viral shedding. But if you've been tested for COVID-19, and got a negative result, that does not necessarily mean you aren't infected. The issue is often poor-quality samples, getting enough of a sample is tough, especially under less-than-ideal circumstances.
Serology Tests Look for Antibodies Against the Virus
Serological tests work by looking for antibodies against the virus that causes COVID-19. Those antibodies are an indication that a person was exposed in the past, whether they remember getting sick or not. There are 2 types of serological tests: one which looks at IgG antibodies & one which looks at IgM antibodies. IgM antibodies are your immune system's first line of defense produced earlier in the infection. IgG antibodies take time to build up & can be found in your body after the infection is over. A negative serological test doesn't necessarily mean you aren't infected. It takes a while to build both types of antibodies, so in an acute case, you wouldn't detect them.
Serology Tests a Possible Indication of Immunity
The big conversation surrounding serological testing is the idea that a person who tests positive is immune to COVID-19. In theory, this would mean that a healthcare worker could safely care for COVID-19 patients, essential workers could be cleared to go back to work, and others might be able to come out of quarantine or isolation. As hopeful as this idea sounds, it may not be that simple. There's a lot we don't know yet. Some of the unknowns include whether a person can get re-infected with COVID-19 as well as how long this immunity lasts.
Why it is so important to confirm COVID-19 infection
Testing, of both varieties, is still in short supply, which means there are people with COVID-19-like symptoms who haven't been able to get an official diagnosis. It's important to confirm it was indeed COVID-19 before making any assumptions. If you have been sick with COVID-19 symptoms, but haven't had an official diagnosis, that doesn't mean you are now immune.
As your local real estate professional, I am committed to the health & safety of your community and pleased to keep you abreast of the changing situation and help you navigate the challenges. If you're thinking of buying or selling during this turbulent period, or if I can provide any type of information or assistance, don't hesitate to give me a call. Stay healthy.