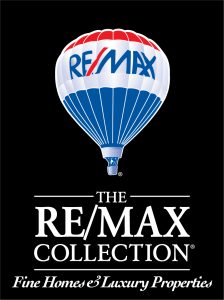 Dave and Gail Liniger founded REMAX in Denver, Colorado in 1973. REMAX has grown every single month for more than 40+ years to a company with over 6019 offices located in 100+ territories and countries. To date, REMAX employs over 120,000 associates worldwide.
REMAX has been the No. 1 residential real estate network in Canada since 1987 and is a leading industry force in the United States and many other regions. Locally, REMAX holds the largest market share in the Sarasota area.
The most significant growth for REMAX in recent years has come from outside the United States, with expansion into Africa, the Caribbean, Central America, Europe, Mexico, New Zealand and South America.
REMAX's exclusive Marketing System represents the company's ongoing commitment to meeting and exceeding the clients' expectations. The advertising and public relations campaigns are designed to create a strategic real estate marketing plan for home buyers and sellers alike, rather than simply traditional techniques used by the majority of real estate professionals.
Some of the innovative services offered by REMAX on a local and international level include the REMAX Collection Fine Homes and Luxury Properties program, Relocation Management, Property Management, Asset Management, Commercial Investment, an International Agent Referral Network, State-of-the-Art Technological Tools, REMAX international Internet website, and national television advertising campaigns.
REMAX demonstrates a strong sense of community. Nationally, REMAX is an avid supporter of the Children's Miracle Network helping to raise over $157 million for children's hospitals throughout North America and REMAX is one of the top three donors of all time. REMAX continues to support the Susan G. Komen Breast Cancer Foundation dedicated to advanced breast cancer research. As of 2018, $240 million has been donated to the cause. Locally, REMAX donates considerable resources to various local service organizations annually. Our brokerage professionals donate a portion of every sale to help make our world a better place.
_________________________
On a local level, Steve and Traci Cavanagh are the owner/operators of the REMAX franchise, REMAX Tropical Sands, which is located on the famous Siesta Key barrier island of Sarasota, Florida. I have been with my office since it's inception in 2005. I am one of the original agents still remaining in our office since the franchise office was created. I would not dream of leaving. Our office has terrific support staff who assist our customers. Steve and Traci are fabulous people to work for. Our office is located directly across the street from the famous Siesta Key beach! I love the location because our office attracts buyers from all over the United States and the world who come to visit the amazing white sandy beaches of Siesta Key. We list and sell property in both Sarasota and Manatee County and the neighboring areas!
We look forward to serving you and start packing!
Warmest Regards,
Anne
Call us at 941.993.7700 or  email us  anytime!