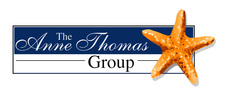 The Anne Thomas Group with REMAX Tropical Sands specializes in Sarasota and Manatee County real estate with an emphasis on Sarasota Waterfront Property,  Area Golf Communities, Acreage Properties, New Construction Properties and Condos for sale. Whether you are considering buying or selling Sarasota or Manatee County area real estate, we serve a variety of neighboring areas, including the Barrier Islands located off mainland Sarasota. Those areas include Venice, Casey Key, Siesta Key, Bird Key, Longboat Key, Lido Key, St. Armands real estate, and Anna Maria Island. We serve many of the master planned golf communities like Lakewood Ranch and Palmer Ranch located in Sarasota and Bradenton. We also serve the more rural neighborhoods as well like Myakka City and North Port areas.
If you are thinking of buying or selling Sarasota or Manatee County real estate, www.SarasotaPremierEstates.com is the only website you'll ever need! Our website is complete with tips and tools for your home use. We offer quick web searches for Sarasota and Manatee County condos or residential properties for sale. Unlike other local agent sites, on our site you can see everything listed for sale in the area, not just our own office listings. We don't require that you register on our site in order to view properties listed for sale. If you want more information, it's simple. Just call us or send us an email directly and we will get back to you shortly.
For those of you not currently active in the market, please feel free to visit our site as often as you wish. We offer real estate news information, vendor resources, mortgage assistance, attorney links, neighborhood community links, arts and theater links, boat rental information, local school information, county tax assessors link, local chamber of commerce link, post office change of address link, and utility company information. Please enjoy our website.
Anne D. Thomas PA, principal of The Anne Thomas Group, is pleased to provide her customers with top-notch real estate service since 1990. She serves customers from all walks of life… from Sarasota waterfront property estates to simple neighborhood homes. She provides her customers with superior listing materials and expert sales and marketing techniques. That's why her business is over 85% repeat referral clientele.
Anne also served on various committees at the Realtor Association of Sarasota and Manatee, formerly known as the Sarasota Association of Realtors local board. She served on the MLS Committee, Rules and Regulations Committee and the Realtor Code of Ethics Committee. Her commitment is to provide outstanding customer service to the community and her customers.
Thank you for visiting our site. We look forward to serving you and start packing!
Warmest Regards,
Anne